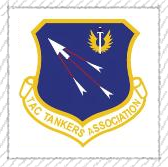 •
My dad , James MacDonald Jr. (I think they called him "Mac") was a Inflight Refueling Operator with the 420th at Sculthorpe appx. 60-64 and flew the last KB-50s to Davis-Monthan (boneyard) from Sculthorpe. He lived on base and in Hunstanton on Park Road. He played guitar and had a gospel singing group that played in missions and coffee houses. I remember some of his mates there named Neil, a black man named Ralph, and a tall guy named Ben.

My folks adopted me (I was a Brit) when they were there. He finished up his USAF career at Pease AFB and Wright-Patterson, OH. He is still going strong and still plays guitar. I just finished almost 30 years with USAF myself. His wife was/is Gail and I am James G. MacDonald III.

Also, my real father was stationed there and his name was Robert "Red" Walden. Does anyone remember my dad's?


•
I was assigned to the 622nd AREFS from 1962 until March 1964 as Crew Chief on KB-50J 48-078A assigned to England AFB, LA.
Good to see this website.

Ronald W Porter A1C <rporter@creatures.com>
Monday, February 27, 2017


•
I flew with the 429th from 57-59. I have a new e-mail address (taftld@gmail.com) but I'm still living in Franklin, TN. If anyone from my time with the 429th is still around, I enjoy rehashing old war stories. Was a career man and flew lots of planes during the Korean and Vietnam era.

Taft Davis <taftld@gmail.com>
Thursday, July 14, 2016



•
Was in the 622nd from 12/60 till 4/64. Was a Refueling Operator/scanner..Will join ASAP.Thanks

Paul W. Davis <pdavis@bayou.com>
Monday, June 13, 2016


•
My father was a crew chief on a KB50J sometime during the years 1957-1961. His name was James L. McCubbins. I would like to know if there is anyone with information about him.

Sheryl Beebe <sfbeebe@mchsi.com>
Friday, June 10, 2016


•
I just found this site. My Father Dale Erickson, MAJ USAF (Ret) was in the 420th. 59(?)-62. Just wanted to say Hi and its great to see photos of the 420th Sqdn. aircraft.

Dean C. Erickson, LTC, USA, (Ret) <glwingrider2005@yahoo.com>
Tuesday, May 10, 2016


•
Was looking for 427th crew members that my brother Gordon Deaver flew with in 1961-62
Gordon was a Reel operator. the pilot was Capt. Edward J. Petroski.

Allen Deaver <harley.1949@yahoo.com>
Wednesday, May 3, 2016


•
I am trying to contact Pilot Dean A. Neumann who was assigned to KB-50s at Langley in the summer of 1962. I graduated with Al from pilot training class 62-F in March 1962. Our class is attempting to locate all of the original members and we have lost contact with Al.


•
Thanks for any assistance of ideas you have.

Kent Wilkinson, Lt. Col. USAF Retired
Leland Wilkinson <lkwlkw2@hotmail.com>
Wednesday, March 9, 2016


•
Hi guys, I just dropped in to see some pic's of the people & airplanes I knew & spent many hrs. working on. Sad to see that they are all gone now.. Nate Hill, George Graves,(who sold me my 1st.car, '47 Buick) & also a lot of beautiful R-4360 powered Birds.
Thank You for the memories..
Gary...
429th. '56 &'57
Edmund Gary Hickman <gman949a@earthlink.net>
Tuesday, January 12, 2016


•
My Dad, Glenn Gittings Sr. was a Flight Engineer with the 421st Air Refueling Squadron when we were PCS at Yokota AB Japan from 1962 to 1965. Many good memories from those years in Japan. Dad is still a FE and has been flying with God since 2004. He passed away in Bradenton, FL.
Glenn Gittings Jr. <bsgitt@bellsouth.net>
Monday, January 11, 2016


•
My father was John Brick. His tanker was lost over St. Vith Belgium August 13th, 1958. Does anybody remember him?
Terry Brick <Teampinto@gmail.com>
Tuesday, December 22, 2015


•
Remembering my youth and a number of friends I met in the 421st !!!
Paul Gerald Renquin Sr <renquinsr@hotmail.com>
Saturday, December 5, 2015


•
I will never forget Tuesday night October 18, 1960. A KB-50K took off from Langley AFB engines full throttle to the point it got me and my fathers attention. We also saw what appeared to be a engine on fire.The plane exploded within a minute. The explosion was so intense it shook our home and knocked pictures from our wall. Fire and debris like I have never seen before or since fell on a marshy area known as Plum Tree Island in Poquoson, Va. and burned for hours. All 7 crewmen lost their lives.

Being a witness to this still haunts me today. I have found very little news coverage and cannot find anything on who the crew was etc. I would like to see a small memorial to this crew placed on Plum Tree Island. If anyone has any information on this plane or crew etc. I would appreciate an email. Just one other thing, as far as I am concerned anyone who served on these dangerous planes is a hero in my book.
Percy <pfwkww@cox.net>
Tuesday, November 13, 2015


•
Was assigned to the 429th in 1958 as aircraft mechanic. Transferred to Panama in 1963.
Allan Carper <ncarper@JPS.net>
Tuesday, November 10, 2015


•
My father-in-law (95 yrs old) carries a pic of him sitting in the cockpit of an B-29 (prob Slicker 25, SN 44-83897) on Saipan toward the end of the war. Probably when the POW drops were happening. (He was an B-29 armorer on Saipan throughout WWII.) I see that A/C was converted to a KB-29P, but can't find anything more. Do your members know where it was/is?
Thanks, Mike
Mike Loucks <mjloucks@verizon.net>
Wednesday, October 28, 2015


•
On January 8, 1962, a KB-50 went missing between the US East coast and the Azores after taking off from Langley AFB. The Pilot was Major Robert Tawney and co-pilot Lt Zoltan Szaloki. Questions: what were the rest of the crew names? What Squadron was the KB-50 assigned to? What was the Aircraft serial Number?
T.Fazzini <phillip.fazzini@zoomtown.com>
Tuesday, September 29, 2015


•
I've been trying to put together a shadow box for my long deceased father who flew KB-50's early in his career in El Paso Texas. What a Joy it was to see his name on your website. I wonder if somebody could help me determine a correct patch to put in for his shadow box. I'm guessing he was in the 431st because one of my sisters was born in El Paso in 1963. Military legacy's are strong. I am a Chaplain in the Army Stationed in Korea. The best way to reach me is via my email. Christopher.e.offen.mil@mail.mil or Christopher.offen@yahoo.com
Christopher Offen <Christopher.offen@yahoo.com>
Monday, August 24, 2015


•
I was in Maintenance Control (Planning & Scheduling) at RAF Station Sculthorpe UK, 1958-1961. Was trolling your membership roster and obits for KB50 pilot,1st Lt.E. Price regarding a multi"probe & drogue" event over East Anglia, probably in "59 or"60. (My supervisor at the time was SMSgt. Zane Adams, ex-420th ARef Sqdn. One of the original "super-sergeants.")
Tom Perry CMSGT USAF Ret. <sqidjigr@cox.net>
Sunday, August 23, 2015


•
Looking at all the old photos...wish I could see Dad(Kent) in a few of them.
Keith Hayden <keithhayden@gmail.com>
Tuesday, August 11, 2015


•
I have moved my father Bob Peterson to Chicago to be closer to me. If anyone lives close and would like to visit, please email me or call at 224-213-0752. Thanks
Mike Peterson <mike_peterson@live.com>
Sunday, June 28, 2015


•
Great site. Brings back lots of memories when I was stationed at Langley as a refueling specialist in the 427Th ARS from 1959-1962. Charlie
Charles E. Earhart <cor.cee@verizon.net>
Saturday, June 27, 2015


•
Thinking of my Dad during this anniversary of his passing...he had such a great time with the Tac Tankers Association. Thank you for being his second family. I miss him so much.
Nate Hill <nate.hill@verizon.net>
Tuesday, May 5, 2015


•
Hello one and all. I am Nate Hill's younger daughter, Margie. Natalie mentioned your upcoming reunion and I wanted to wish you all well. Last Friday was the one year anniversary of Dad's passing (4/24) and it's been a rough week. Like they say, "You don't know what you've got 'til it's gone." Holly, Nate and I miss Dad a lot. I'm sure you do too. He was so very proud of the Tac Tankers Association. And as I look at the numbers in your membership, I see why. Please pass around some hugs for Dad and have "a taste" in his memory. Blessings to you all, Margie
Margie Donnell <mdonnell001@columbus.rr.com>
Saturday, May 2, 2015


•
I would appreciate any information on Byron H Crotwell. Did you know Byron? KIA, VN, 1966.
Thanks in advance,
Also, a hello to Frank Jeanmard
Joseph Tullier <jft2025@me.com>
Tuesday, March 17, 2015


•
4505 CAMS Airman Tire shop 1960-62
Lawrence A Vandivier <lvandivi@juno.com>
Sunday, March 1, 2015



•
50 years ago in Feb.1965 the last flight for KB50J aircraft 49-0389
departed Biggs AFB Texas to Wright Patterson AFB OH
Grant Thompson <grant.thompson@att.net>
Monday, February 23, 2015


•
I was wondering if anyone knew my grandfather. His name is Kenneth Charles Bohn (K.C.) and he was a reel operator on the KB-50J from 1959 to 1965 at Biggs.
Kenneth Bohn <Nuke_mm@hotmail.com>
Tuesday, February 10, 2015


•
My father was in the 421st in 1960-61 at Yokota AB. He is getting older and not good at computers and to frail to travel to reunions. I would like to help him re-join the assoc. His name is Frederick Cook.
Anyone out there that knows him, please email me. Thank you so much for this site.
Mitzi Urwiler <murwiler@hotmail.com>
Saturday, January 24, 2015


•
Was with 429th Air Refueling Squadron in 1955 at Langley AFB VA.. Airplane Radio and Shop Repair. Was one of first to take the Bermuda trip. Whole crew was arrested by shore patrol for inadvertently going to an off limits bar.
Gene Chirillo <Gennaro@aol.com>
Saturday, January 24, 2015


•
431st AREFS Hydraulic Shop 1958-1963. Turner AFB, Ga. Biggs AFB Tx
Charles K Crowder <caysee2@gmail.com>
Monday, January 12,2015




View Page 2 of Guestbook Entires