Note: This is an extension and correction to the original chronology, provided to me by Lt Col Clarence G "Rocky" Weishar, USAF (Ret) in 1993. Certified as true (as possible)

John F Bessette, Lt Col, USAF (Ret)
429th AREFS 1960-63
Historian, Tactical Tanker Association
20 April 2007
TAC TANKERS

Activated

Deactivated

421st AREFS

July 6, 1953

February 18, 1965

420th AREFS

March 18, 1954

March 25, 1964

429th AREFS

July 19, 1954

October 8, 1963

622nd AREFS

July 18, 1955

April 1, 1964

427th AREFS

September 7, 1956

April 1, 1963

431st AREFS

January 8, 1957

March 8, 1965

4505th ARW

July 1, 1958

October 8, 1963

4505th CAMS

July 1, 1958

October 8, 1963

"115/145 Avgas…" "JP-4 Jet Fuel…"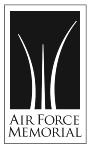 FOREWORD

This is an update to the original chronology, compiled at the Air Force Archives at Maxwell AFB, Alabama, in February 1972. It is based on extensive research in the now more accessible archives, presently under the Air Force Historical Research Agency at Maxwell. Since 1972 much more of our history has been declassified and a more complete chronology can be presented. Although the 420th and 421st AREFS were never part of the 4505th AREFW, they are included to complete the list of tactical KB-29/KB-50 aerial refueling units. The veterans and families of all of these included units are a part of the Tactical Tanker Association, and all are invited to become formal members and share in the intense camaraderie which we all deserve and enjoy.

The Air Force of today, with its "Global Reach, Global Power," began with us. We were the pioneers.


Wings & Squadron Patches


Note: This is a copy of the original chronology, provided to me by
Lt Col Clarence G Weishar, USAF (Ret) in 1993. Certified true and correct.